4 November, 2013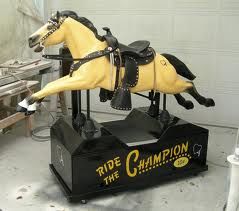 The Cluetopia circus is shifting down a gear this week, if big tops can have transmissions. The media schedule is almost lackadaisical, these next few days. I'm chatting with Belinda Heggen today on 5AA Adelaide, around 3.35 AEDST. There's no streaming – but there may be a podcast later.
Also keep your mouse finger poised for our own Em's work, a linguistic delve into Operation Phub. Her expose is due to drop any day on The Shake. (A site worth checking anytime.) There's also a top-5 booklist I concocted at Culture Street. What 5 would you pick?
As for the Cup, any wordplay tweaks – or hot tips – for these names? SUPER COOL may hold POOR CLUES, but I'm sure you can do some finer stuff.
SEA MOON
BROWN PANTHER
FIORENTE
FORETELLER
FAWKNER
IBICENCO
VEREMA
MASKED MARVEL
DEAR DEMI
TRES BLUE
RUSCELLO
Share your horse sense, or British crossword tips, here in the Salon forum.