9 December, 2013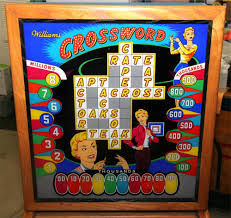 As 2013 winds down, my word schedule keeps cranking up. This week is manic pinball with several bouts of regional radio, a pre-recorded chat with SBS News, the column, the holiday goliath grid, plus The Convo Hour with Sally Warhaft on Friday.
I'm also yakking neologism, Strine and Cluetopia with Sunil Badami, to air over summer on ABC Overnights – three early Saturday mornings in fact, being 21/12, 28/12 and 04/01. Will link to podcasts if I can down the track. (And Melburnians, you're welcome to book the Eltham Bookshop event for Monday week.)
While last week was a merry tour of Lake Macquarie (my thanks to Julie, Sue, Vince, Kylie and every other angel during that trip), capped off by Adam Spencer's last hurrah on 702….and celebratory DA crossword. The puzzle implicated his beloved trio of Melanie, Ellie and Olivia, along with producer Lotta, and several other geeky and sporty bents. A fitting conspiracy to salute a genuine cheerleader of the cryptic arts.
This week will be raking over some confounding Araucaria clues (which I tackled while on tour), and the odd puzzle and game to keep the machinery humming. Including this conundrum I set on Twitter, with no takers: Mix 2 nations of equal length (Asian & Euro) to make 2 different nationals of equal length (again Asian & Euro)
British stuff gets toasted, and roasted, here as well. Share the best clues, or the cryptic blues, right here in the Comments. And have a verbivorous week.