20 October, 2014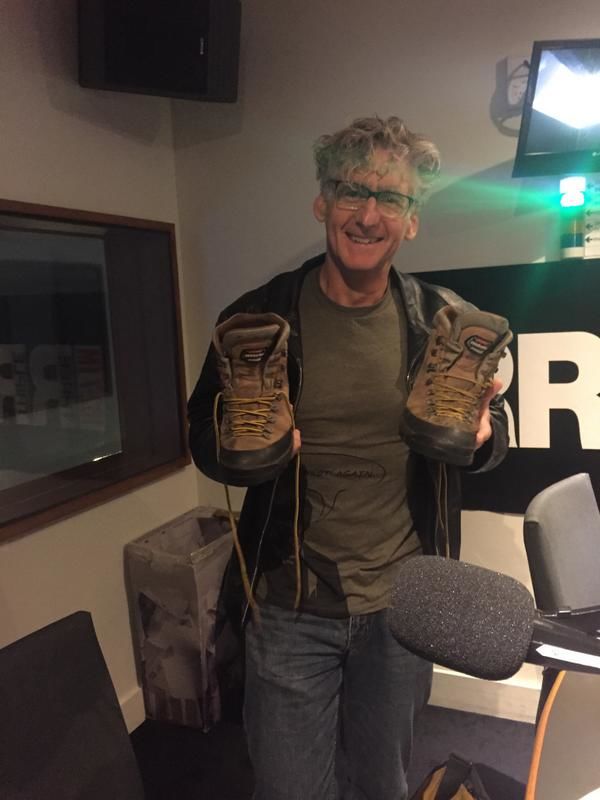 Just back from the RRR studios in Melbourne, as a guest of the weekly Show & Tell segment. The brief was to bring something you prize. After musing word books and dictionaries, I went left-field with walking boots.
Why? Walking is my way of clue-hatching and idea-brewing. Charles Darwin had a Thinking Path to mull on a problem. The habit also unlocks a suburb, a landscape, via the art of psychogeography. If you don't know the fruit of being a flaneur, then I suggest you meander into Westographer, or Humans of NY, or Locative Literature. or Walk Sydney Streets. My kind of sites - antidotes to the lingo overload.
What about you? What would be a prized item to show + tell - and why? And while we're walking, can you solve these gems from the Times of 2006:
Everything bright in bouquet? (5)
Insect wings of white and black (6)
His perversion as transvestite could be cleaner (7)
Shakespeare lover writing here and there? (8)
Bra specification, say, included in shade of yellow (9)
Old scientist agreed to cut a holiday short (10)
Share more clues, views or shoes here in the Comments. Have a great week.