4 February, 2013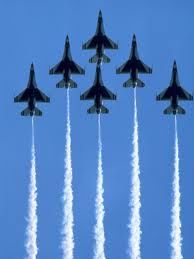 This will be a tricky day. Missing my football, I may need to succumb to some Superbowl hype over lunch. As well as write a word column and a chapter about Dutch crosswords…
Not to mention maintain a dazzling blog and Twitter feed. (Who says males can't multitask?) And part of the Salon smorgasbord is half-a-Wordwit below, with the best suggestions sure to make the full Wordwit in six weeks.
A simple idea. G can be soft or hard. If you swap one for the other, then DRUG sounds like DRUDGE. While GOAL comes across as JOEL. Hence Acquires squadron (4,4) is GETS JETS. (Try to keep the vowel sound, rather than fall for MANGER MANGA.) Here are six more:
Bigger beer (6,5)
Prison blow (4,4)
Fair blow (4,4)
Pompous Mark? (4,6)
Master group (5,6)
Bully critic? (6,6)
Blab answers, and invent clues with bylone & number, below. (And of course, here's the place to chew over the week's best & worst cryptics too.) Have a great week, and go you 49ers, I think.