5 November, 2012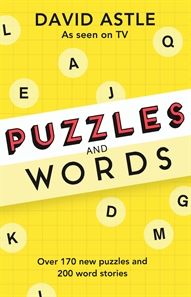 Quite a lot happening in la vida verba this week. Puzzles and Words, my new book is due to hit the shelf in late November, so hassle your bookseller soon. This is a pocket volume of surprising origin stories – like KURRAJONG and YAKUZA – plus some 170 puzzles that interlink. An energy drink for the mind, and a tonic for all ages over summer.
I'm also due for the Q&A treatment at Alan Connor's crossword blog at The Guardian, in tempo with the imminent UK release of Puzzled. Yes, the same one RK won last week as Fantum – congratz. So keep your radars attuned.
Then there's the joy of recent Times puzzles (how good are we getting it, lately?!). Talk about'm here folks, along with The G's gems, and any other worthy puzzles to cross your bows. This is puzzle central here at Salon 51. Have a great week.