12 November, 2012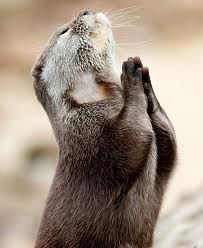 I keep a sprawling file on my computer, full of potential puzzle ideas: strange origins, droll quotes, unusual letter patterns. Every month, when I need to compose a fresh batch of Wordwit teasers, I convert the raw data into another day's diversion. Though last week I was stumped by my own field note.
Here's what I scribbled some months back: Can you double one letter in PREMATURELY, then jumble the new dozen to make two words related to shortage?
Sadly, the interim has nudged the answer from my fingertips. I've tried MULLET PRAYER. I resorted to an ARTERY PUMMEL. Yet all I could muster was an AMATEUR REPLY. Can anyone fare any better?
And while this may seem premature, I sense another fun week of Times and G puzzles. This seems a golden patch of solving we are enjoying. Here's the place to chat and chew'm. Have a great week, and please TAMPER PURELY.