3 December, 2012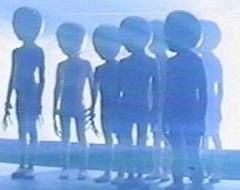 If you reach this post in time, you may catch my natter with Natasha Mitchell on Radio National's Life Matters, around 915am, give or take.
Tomorrow evening, going from studio to auditorium, I'll be presenting a comical crash-course in how to survive a close encounter of the cryptic kind at the Fitzroy Reading Room. Happy to report this free gig is booked out, which may inspire the City of Yarra to sponsor a sequel some time soon.
The whole hoopla is tied to the new title, Puzzles and Words, where I talk about the Fregoli Delusion, soyccinos and the whoa-boy trench of Far North Queensland. Buy the book if that makes no sense. While here's the place to go huh if the week's Times or Guardian puzzles make no sense.
And last up a puzzle: if SEPARATE shares its even letters – in matching slots – with DELAWARE, what American state shares its even letters with the well-known major city of another state? [And feel free to offer more odd/even state challenges, with byline and number in the Comments.]
Have fun out there.