24 December, 2012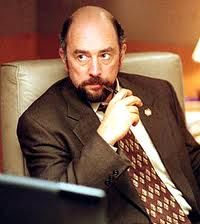 Yo-ho-ho and a bottle of eggnog. Merry Christmas to all Dabblers, clue-mongers, trolls and passersby. The Salon is the weekly post that invites feedback for any crossword you encounter (mainly those in The Oz, and Guardian), plus any goss – and the occasional frolic.
As for goss, listen out to 3AW this arvo for my chat with Steve Vizard about all things Scrabble. (And come January, tune your podslurper for Triple-R on Tuesday evenings, 8-10, for my iffy pilot with cartoon guy, Oslo Davis.)
Noticed too at the RK blog, that someone is having her debut puzzle published in The Big Issue, available form Boxing Day. Well done, Rachel.
And last, some idle Xmas fun – invent a clever name for a TV show's groupies. Some actual cliques, and some Gedankenexperiments, include:
X-Philers, Wing Nuts, Boners, Bad Breakers, Jeannie Dreamers, House Party…?
(NB – The DA blog is entering cruise mode for a short while. Look for Clue of the Year wrap soon, and some general distractions. Storms to resume later in January. Have a great break.)