17 March, 2014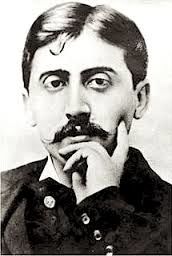 Poised for another verbal week? I've been noticing a spike in ambiguous clues lately, with two answers meeting the one clue. Some recent examples:
Chief designer = BOSS (or Edith HEAD surely)
Secure horses = STABLE (but what about STRING?)
Rate the drug = SPEED (almost as good as SCORE)
If you see any more, let me know. I'm building up a Wordplay column on the topic. And while on clue scrutiny, can some shrewd soul account for the EFF in Paul's EFFLUENCE, so to speak:
Blind partner and uncle dancing merengue ultimately is filth = EFFLUENCE
One last challenge, to build up a Wordwit puzzle. I'm listing famous folk whose first and last names can both be shuffled. Here's a sampler, with the last name from fiction:
Quieter daze (writer) = Calmer Stupor [Marcel Proust]

Car papers OK (writer) = Rego Valid [Gore Vidal]

Territory performers (dictator)

Random warble (TV hostess)

Inaugural top (artist)

No smoke? (actor)

Dirty list (journo)
Can you crack them? Can you add any more? And please supply your byline and clue-number to keep track of the tangled names.
Of course, the Salon is the space where we pull apart fine and/or fishy clues from the British puzzles over the week. Speaking of weeks – have a wordy one.