24 March, 2014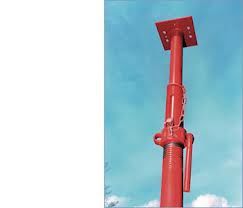 Halfway through the A-listings in the latest Macquarie, hoping to get to B by this time next week. It's quite a long read at 1720 pages. Dry at times, the book has too many characters in search of a narrative, though there are some delightful side-stories along the way. Like these:
Al Sirat – the razor-thin bridge that one needs to pass in order to see paradise [from Arabic – the road]
Acrowprop – that object above, in fact, which supports buildings when foundations are partly removed [From A. Crowe, the inventor's solicitor]
actrine – actress of good looks but dubious ability
alma – Russian yeti [from the Kazak town of Alma-Ata]
aggiornamento – papal practice of updating customs and doctrine
Just four of the fab discoveries I've made in March, attending to A. You will see a few more abstruse [Latin, abstrusus, concealed] A-words in coming WoWs, as well as crossword solutions. While look for some posts and Wordplay columns (in the SMH) about my dictionary marathon. It's serious fun.
By all means, please convert any of the 5 A-words above into clues, then I'll join you. In the meantime, share the crossword lore here too, such as a devious innovation in a Monday Times where 'wife split' yielded a double-V, or a bisected W! Ingenious things, intriguing thing, anything verbal – the Salon is the place to post. Have a wordy week.