4 March, 2013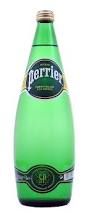 Just finished reading Crosstalk, an inbox of letters received by Eugene Maleska, one-time crossword editor at The New York Times. In one section he talks about avoiding brand names – something his successor, Will Shortz, happily waived.
Eugene mentions the pains he took to ensure Dove, or Pears, or Dial were never clued as soap, say. While coke was always fossil fuel. Of course that made me think of some fun to be had – pretending a brand is not a brand, and contriving a clue. Say:
More like Perry = PERRIER
Stosur chorused = SAMSUNG
So what brands can you dignify with pseudo-definitions? Less a cryptic treatment, than if-they-were-a-word indicator. See what we can make. Your byline and number, and we can build a solving chain too.
(Speaking of clues, talk about the best of the British stuff here too. With his uncanny foreknowledge, Anthony has already flagged Tuesday and Wednesday as puzzles to possess.)