5 January, 2011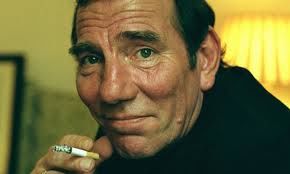 Sad to see a fine actor take his curtain call. Eerie too, as I'd only just seen Usual Suspects (for the third time) this week, and still can't decide what accent Pete's character is uttering.
Described as the actor's actor, with a face like 'a bag of spanners', Postlethwaite was far more than an esteemed player of stage and screen, but also the president of an elite club in puzzle circles. Of course Uma Thurman is Madame Chair of the same society, overseeing such other members as director Hal Hartley, and the two US writers, both deceased, Ray Bradbury and Mary McCarthy.
So what's the single rule of membership, and can you cite any others on the roster? And while your brain is limbering, what famous heroine of fiction also belongs? And what animated movie does this privileged sect screen every year?