26 May, 2015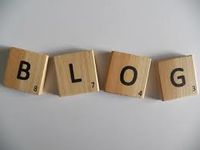 This week's Wordplay column (in the SMH's Spectrum) tackles that ticklish problem of new Scrabble words. Should OBVS and LOLZ qualify? Is there a home for LOTSA and THANX?
While that debate simmers, let's celebrate the more inspiring imports on the extension list, by cooking up clues (both definition & wordplay) for any of the following:
COQUI - Puerto Rican tree frog
QUINZHEE - temporary snow shelter; impromptu igloo
PACZKI - enclosed, jam-filled doughnut of Poland
HACKTIVIST - one who tampers with an IT system for political reasons
PODIUMED - finished among a contest's top three
WOJUS (Irish) - of poor quality
QAMUTIK - sled with wooden runners
ZEDA - grandfather
Yes, ZEDA is a jumble of DAZE, but why not bedazzle with some more daring constructions? Or skew the clue in such a way that your story is seamless.? Come on down - the sandbox is yours.