1 October, 2011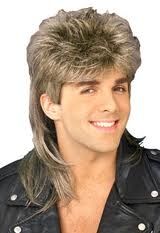 A mild Storm by recent standards, but that's how La Niña operates. Below is a smatter of subjective definitions worthy of the next CHAMBERS, with clerical attribution after each entry. If you see a year instead, then that's a gen-u-ine extract from the Chambers, truly. Thanks for the smiles.
Agnostic: One who claims that God only knows whether He exists or not. [Woody Allenesque, from LR]
Awesome: a word formerly meaning 'that which inspires awe' or 'characterised by awe'. Now means 'pretty good', 'not bad', or 'that which doesn't inspire outright disgust'. ——— For more evidence of recent semantic broadening, see 'hero' and 'tragedy'. [Wicked, Em]
Boy band – a pop group, targeting mainly the teenage market, composed of young males chosen because they look good and can dance and sometimes even sing [2003]
Cryptomnesia: a word I just made up. It's never been thought of before, certainly not on this blog. Wait… [Em and JPR, remarkably. A jewel.]
Football: (1) the ball used in a game of the same name in which two opposing teams kick it around to please oil barons (2) a refugee used in the game of politics in which two opposing teams kick it around to please the lowest common denominator [Late but great entry form okra]
"How are you" – Australian phrase which translates as "I acknowledge your presence". Should never, under any circumstances, be replied to with the actual way a person is feeling. [ML]
Madame – prefixed instead of Mrs to a French woman; used also of palmists, milliners and musicians [1952]
Mullet – a hairstyle that is short at the front, long at the back and ridiculous all round [2003]
Retirement: The brief interval between making a living and not living. [I'm feeling it, LR]
Steerage – Live cattle export trade [Works on so many levels, Sam]
Storm: Dissipation of ineffectual energy. [Criseyde – sad but true]
Television – a medium intended to exhort fat people to exercise, but only between ad breaks. [RobT breaks the CHAMBERS acronym with brio.]
A clue Storm with an eye for brevity next Tuesday. Till then, go Cats.
"