29 January, 2012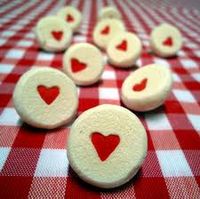 We supply eighteen uncommon combinations, each of which makes up part of a relatively familiar word. EZV, say, nestles in RENDEZVOUS.
Prepare to meet the rest – with several owning alternative answers – and then tell us what other peculiar combinations are lying within everyday words.
IAZ
JUA
SOGY
ULIF
PRYL
GWU
AMWE
OCAC
LBEI
OSOS
WIX
HIBB
ELDY
CYO
BIAG
YNG
ZK
DDF
Any more covert clusters?
SOLUTION NEXT WEEK
BB346 SOLUTION: Sublet, goblet, omelet, scarlet, triplet, singlet, mullet, skillet, billet (and tablet)