21 March, 2014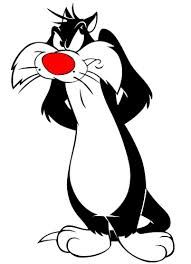 The sadist responsible for embedding the S in LISP needs cruel and unusual punishment. Though the same condition, as thuffered by Thylvester, opens the door to some thilly Friday Follies. What words become new words when lithped?
Could an animated Pole dancer gyrate to a THONG SONG? Or maybe the right mind-frame for your short game is SINKING THINKING. While a saloon stall could well be a BOOZE BOOTH.
Yeth, the S (or Z, or soft C) can appear in either word, with its lisped equivalent as companion. Thee how go with these:
DA1 – Quad's length (6,4)
DA2 – Pick up Ablett? (6,5)
DA3 – Mentally prepares (5,8)
DA4 – Deadly Jones (6,6)
DA5 – Slacker reformer (6,6)
DA6 – Growing unrest (6,9)
Blab below. And compothe your own.