4 January, 2011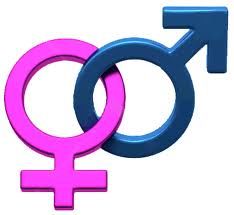 Before I vanish into the beach haze for two weeks, let's play a game of gender reassignment. Sounds like a harmless operation. How does it work?
If male is M, and female, F, then a word like mellow, when given a sex-change, ironically becomes fellow. Hence a clue for this coupling could be:
Chilled bloke (equals MELLOW FELLOW)
Or taking another tack, cool bloke could be FAN MAN. While a trickier example is the clue: Adds peppercorns, perhaps.
The answer? FILL MILLS.
Of course, the F/M switch can occur within a word, and not just the initial. (You could probably hatch two stylish clues for LIME LIFE, or CALM CALF.) The only catch – the F and M need to occupy the same slot in either word or name.
And as a bonus challenge, give a phrase or title a sex change – such as Barton Mink, or Mull Metal Jacket – and supply a brief synopsis as clue.
For example – a repulsive spray-can competition? Mace/Off. Or John Nash uncovers the absolute value of pi? A Beautiful Find. Should be a folly, Molly.
So that's the dual game – twisting words and titles, offering clues and synopses. Not really a Birdbrain, but more a Clayton's Storm, or an embryonic Wordwit in fact, with maybe the best to run in a February Herald. Post your sex-change clues and scenarios – no need for enumeration – and see if we can't spot our Arthurs from those Marthas.
"