8 July, 2012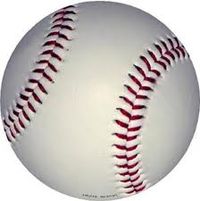 This week's Biidbrain is an obscure vocab test as much as anything else, or a dip into a few rare pools of culture and colloquialism.
Check out these four questions below, leading you into areas of parsley, lightning, felony and astroturf, and see if you can survive the head-spin. (And do you know any other other verbal tangents of slang?)
Across the years, what one substance has been known as blonde, cheeba, ashes, bullyon, parsley and bazooka?
Or what one liquid has been dubbed diddle, lightning, tiger's milk, satin, tittery, royal bob and strip-me-naked?
And can you guess what 'playing the matinee' means in 1950s US criminal slang?
And for fans of Yank sports – tell us what's a snocone in baseball, or frozen rope in gridiron.
Care to share any other odd vernacular?
SOLUTION NEXT WEEK
BB370 SOLUTION: Room, hoard, tied, whine, snots, tyro, rioted, hafts
"