31 January, 2017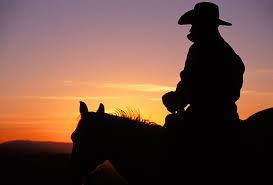 He's back - that forum stylist and frequent Storm champ, the one they call SK. (Cue Ennio Morricone score...) Back with an entertaining themeless puzzle to savour instead of a Storm this week.
So hit this link, and feel free to share your thoughts, or beg for hints, in the Comment section below. My hunch however says you'll unravel this little gem in good time, as I sense SK is playing nice (3dn, 13dn, 22dn...) now and then.
Plenty to like, including a couple of silky segues between wordplay and definition, the sort of sleight that marks a polished compiler. Hope you enjoy the solve.
And I look forward to hosting a few more guest puzzles this year. (Regular players, feel free to send in your best example, or perhaps another style of word puzzle, to see if you can join the sushi train.) And of course, if you're keen for more homegrown diversions, then head across the the cruciverbalist site, run by our own CB and SL.
And last up - if you didn't know - the same classy trio (CB, SL and SK) is also the crossword pool for The Big Issue: an extra reason to snag the magazine. Making a positive difference, and solving some excellent puzzles as well.