21 September, 2011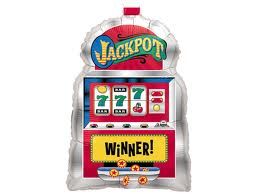 First a shout for those with a radio handy – or at least live the Podcast Life: this Thursday on ABC Melbourne (which goes nationwide this week), I'll be joining Jon Faine between 11 and 12 to contort some words, and invite listeners to consider glory on Letters and Numbers. (We start a new series in a few weeks, and lines are open! Come aboard.)
The same conversation is due to be shared by author Sonya Hartnett and a MENSA member named Peter Liston who can profitably apply logic to poker machines. Yes, I'll be taking notes as well! Or reporting his scam to the proper authorities. I'm sure those silver bandits aren't designed that way.
And second – on the topic of distorting words – I received an email a few weeks back with an intriguing question. First, I apologise for losing that sender's name. (Feel free to resend if you're reading this post.) But the question has stuck in my brain:
Is WAR/RAW the only palindrome of three or more letters that rhymes? Well, is it? Or what else goes ohhhh so close?