30 May, 2011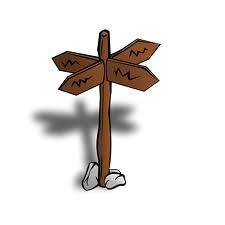 Buckle up people, as you're in for a Natick. That's a bit of crossword slang, sparked by a nasty 2008 puzzle from American wunderkind, Brendan Emmett Quigley. The term relates to a crossing of two obscure terms, giving the solver little chance to pick up that pivotal letter in common.
In BEQ's case, supply a puzzle to The New York Times, the bad boy wove NATICK, a small town just out of Boston, across the opening N of NC WYETH, the illustrator of Treasure Island. Boo, bayed the solvers. Unfair! Give us a chance! If one entry is esoteric, then at least give us a fighting chance to nail some letters in the opposite direction.
The ruckus gave rise to the Natick Principle. Or just plain Natick, no doubt destined to be a verb. "Damn," stormed the commuter, a crossword in her lap. "I've just been Naticked."
And with Times 9016, the first in a cluster of six we'll be confronting this week, the Natick lies at the junction of 4dn and 12ac. Two rare words, both steeped in UK geography, giving the faint-hearted no chance. Though my heart's been around a bit, weathering one nasty Natick to register Crossword #40 in a row.
To revel in some spoil-free encouragement, or to find your next Natick satnav, then why not join the solving spree?