3 February, 2012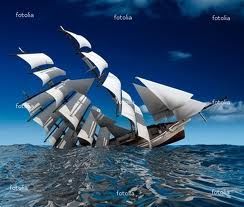 Had a grin about a tale in today's Metro section. The whole kerfuffle swung on a single word, and how a paranoid US security service swooped on a fun-loving Tweeter. Seems a 26-year-old Pom named Leigh Van Bryan was out for revelry, not destruction – but the SWAT team took the other end of the pineapple. Here's Leigh's tweet:
Free this week for quick gossip/prep before I go and destroy America?
Poor sod. Destroy was his vernacular for part-ay. The lad flew into LAX with a song in his heart, only to be detained by Homeland Security for 12 hours, then sent back to Heathrow.
Dabbling in our own double-entendres, can you compose a tweet that is meant in all innocence, yet may trip an alarm in the Fed bunker? Here's one or two:
Tall ships in Syd Harbour this weekend. Might go down to vantage point and sink a few.
Rafting trip down Snowy on hold. Blast that Eucumbene Dam.