20 June, 2013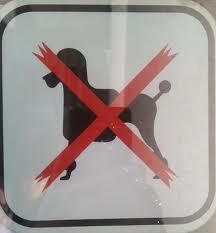 It came. It sputtered. It went. Twitter can be dimissive like that, the hashtag challenge of 'spoodfoonerisms' attracting a grand total of one entry: not poodle.
Not my tweet, I hasten to add, but a gentleman who goes by the avatar of Lexiconman101. So rather than doubling his paltry list, I thought I'd duplicate the challenge here on the blog.
But can we fill a supermarket aisle with these concoctions? And who will Kraft the Pedigree example among Equals? My openers:
lack of ram
Seeger bingles
ninja jut
B-tone
pasty hooding
sop chewy
moat eel
Nothing brilliant, yet. But I do like the combo – tucker and letter twisting. To hell with too many cooks: let's make a premium range of spoodfoonerisms.