17 July, 2011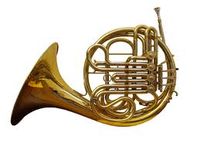 Feel the sunbeams? Just a tad more warmth in the wings, or is my thermostat still out of whack after Bali? Either way, as spring nears, so do rain events, and the influx of fresh water – we hope. For evidence, just look at these nine answers, all of which contain H2O – or HHO – consecutively.
Yom Kippur, say (6,7)
Budget accom (5,6)
Cor anglais (7,4)
Pompous perch? (4,5)
Chan franchise (4,4)
Happy refrain? (5-2)
Last minute (8,4)
Peptide therapy (6,7)
End of the line? (8)
Any more water-loggers? Drip feed'm below.
SOLUTION NEXT WEEK
BB318 SOLUTION: All answers, including circle (hold a CLERIC): Babe (abbé), maim (imam), ecru (cure), Conan (canon), pared (padre), canoed (deacon), Barbi (rabbi), aprons (parson), resist (sister), acuter (curate), stripe (priest).
"