15 December, 2011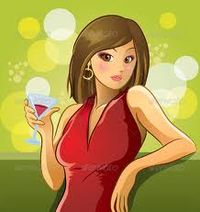 Last set of six clues, our Stormathon finale. Unravel what clues you can here, with the forum open for any help, or heroics, so long as you maintain a summer alias to safeguard your ID. As part of the fun is the chance to create your clues for any of these six answers, with the peer pick being a sure bid for prize contention.
Of course, if you wish to give yourself a greater chance of snagging Tim Moorey's How To Master the Times Crossword, then scramble these solutions' fourth letters to make a six-letter word. Compose a clue for that word, and submit by 6pm on Friday, along with your three other mystery words from the previous Stormathon sets.
Time to bite the bullet and face your final six:
Carrying on outside with stolen kiss (7)

Vessel contains nearly all of palm oil (8)

Make a deduction of one or less (8)

Single woman accepting a drink? That's fantastic (9)

Model spouse entertaining Mum, though heart's not in it (8)

Country left hanging after election? (4)
(So mix your fourth letters to these answers, and there's your final mystery word. Send the four clues, for the four hidden words, to DA Email before Friday 5pm.)
"