19 December, 2011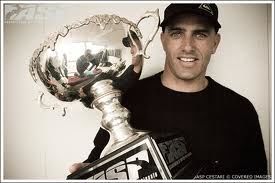 It was big. It was full-on brilliant. And boosted by a truckload of esprit de corps. So thanks to all players for your stamina and teamwork, though here at the pointy end we need one winner. The cluey soul will win How To Master The Times Crossword by Tim Moorey.
Before I declare the results, a plaudit to Gidget for owning Leg 4. "Her" coup was complete on scoring the highest tally for two words:
IMAGINARY: I'm confused again and really edgy beyond belief
MAQUETTE: After first movie, Rosanna gives up right to model
Exquisite stuff – a fine way to finish the run home. Now for the mystery clues, and these were savage to distinguish. Ultimately, it came down to leanings, or inklings, or the knife-edge of fairness. The winners of each word:
Faced with MARTYR, three of the 12 had fun with long-suffering spouses and the 'marry' mix-in. (Interesting to see the increase in overlaps with a closed workshop.) But the best:
MARTYR: His sacrifice works in my favour ultimately (SK)
COMBAT was tough, as SK conjured an &lit extraordinaire (Tomb cause!?), and Sam dazzled with a deft fusion – smear (COAT) campaign (definition) – but for surface elán and seaproof construction, the best:
COMBAT: Groom at hostile engagement (Boniface)
PLAGUE had lots of ague allusions, a few Prague and plaque switches (all sound), though I couldn't resist the Kenneth Grahame gorgeousness of:
PLAGUE: Badger gives Ratty a leg up (Shark Bikkies)
Last was ARGUED, where RK took an extraordinary tack. See if you can follow her assemblage here:
ARGUED: Took issue with a biased rugby journalist
It's a giddy idea, with the letters of RUB mixed, BY journalist. Though I hemmed and hawed over biased as a signpost. Other options sprang to mind – sloppy, bent, roving…. See how I agonised? Truly I did. Coz in the end my bias favoured another zinger:
ARGUED: Fought off urge – present wrapped! (Sam)
Neat, comic and flukily seasonal. Well done all of you. Leaving me the task to unwrap the final result, which remains in the air, as I still don't know who's entirely whom in this hall of mirrors. So I shall lay down the maths below, as you know best who you are. If you sense your tally is the highest, let me know, as you scored the book.
Leg 1 – Mozzie (3 points), Jim Maxwell (2), Air Con (1)
Leg 2 – Gidget (3), G&T (2), Budgie Smuggler (1)
Leg 3 – G&T (3), Mozzie (3), Gidget (1)
Leg 4 – Gidget (3)
MARTYR: SK (3)
COMBAT: Boniface (3), SK (2), Sam (1)
PLAGUE: Shark (3)
ARGUED: Sam (3), RK (2)
If we have a tie, we may have our maiden clue-off. Whatever happens, a rousing huzzah to every Dabbler in the scrimmage. The Stormathon felt a suitable finale to a big year. While the blog will be open during the silly season, with some puzzles and distractions slated to appear, plus the drop-in Salon should you be passing, the Storms will take pause till latish January. Even puzzle junkies need a spell – and that means all of us.
PS – if your aggregate seems lofty, let me know here. And once we figure out the top pooch, please forward your address through the EMAIL button for our late Christmas prezzie.
"