11 December, 2011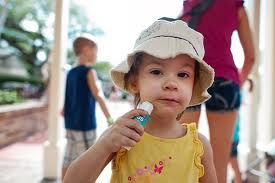 Quick post to report how things are faring in our rampaging Stormathon. Been totting up votes among the peers in both forums, and below are the current standings. Taking the first six first, the highest rated artisan is Mozzie on 5 clean votes for REALM:
Lear went mad over grand kingdom
(Adore the Lear discovery, though is the pesky one confusing grand as M, which must be million, no? No matter, as this phase of the tourney is peer-picked, and Mozzie is an early leader.)
For the record, in the same leg, Jim Maxwell also gleaned 5 clean votes for BANNER (Standard urban nerve centre) though Jim himself must be too busy in Hobart to find time to lodge his own votes. A pity, but a cautionary tale for all players.
Notably, Air Conditioning scored highly for an exceptional EARL GREY: Eagerly stir around the right cup of this
++
Moving onto Post #2, and a new crew of compilers rise to the surface. Here our high-flyer is surfie chick Gidget for her (?) supreme summer treat of APPARENTLY: Reapply tan cream on the face
Narrowly missing the cut, with one vote less in both cases is G&T for a dazzling spot of CARPENTRY: Fish in chips shop?
Followed by Budgie Smuggler for SINGULAR: Harry ruling as 'The Chosen One'?
All these feats will be taken into final consideration when I anoint the Stormathon winner, where leg winners will jostle with the best of the mystery word clues. Since this last section carries the slightly greater weight of the contest (but only just), all players would be wise to isolate those words as we go, and finesse four sumptuous clues to submit before Friday 5pm.
So with Mozzie and Gidget having one toe in the pool, I urge all athletes to flex their muscle in the second week, and dive headlong into contention. Remember, there is a real-live crossword book up for grabs, a hardback no less! And of course, a big thanks to all for making this event such a simpatico and stellar jaunt. Roll on Post #3.