26 November, 2010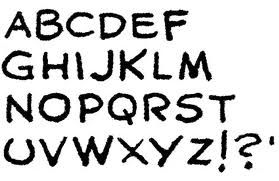 A word lover with the fitting name of Joy was in raptures this week, sending through a revelation via the DA Email link. Her discovery is well worth sharing.
SONNET, she realised, when written in capital letters, consists of 14 lines, as many lines as needed in the poetic version. Hooked, I spent my whole dog-walk yesterday trying to dig up similar examples – and I found a handful.
SOCCER, for example, owns 11 strokes – the same number of players per team. Just as RICHMOND (or MAGPIES) match their on-field tallies of 18. Keeping with sports, BRONCOS boasts 13 pen-strokes, while GREENS requires 18.
(You can see from that last example, that I calculate G as being a three-stroke letter, as is the Y, while J is two.)
Not that all my examples are sporty. Hah, the same amble uncovered several more spot-on specimens, like TWENTY-NINE enlisting 29 strokes (excluding the hyphen) and PI, a rightful three. (Though maddeningly, UNITED STATES OF AMERICA weighs in at 49, just one shy of the geographical truth.) To figure out the other three I unearthed, check the list below. With initials, obtuse clues and stroke tallies supplied, can you identify the words, names or phrases that fit the bill?
Y – boat race anyone? (21)
D – also available at K-Mart? (22)
S – event television (24)
C – surface sense (33)
Can you reveal any? Or maybe you can create your own – they are addictive. I'll collect the best and run them as a January Wordwit puzzle.
"