25 October, 2012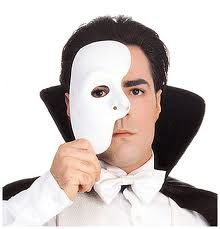 Two delicious emails just landed in the DAbox this afternoon, both of a cruciverbal stripe. The first is a question, the second, a treat. Here's hoping you can help with the former, and consider the latter as your reward.
Can anyone pinpoint the name, or possibly coin one, for the kind of clue that treats a solution as if it were a piece of wordplay? To give you an example, a month ago I clued NOD in such a vein: Agree this makes crowd show off.
The same inside-out chicanery can apply to most of the principal recipes. ROCKHAMPTON, say, could be clued as Queensland town producing Phantom? (Perceiving the solution as a command to rock-HAMPTON.) Just as BACKSTAB may cop the clue: Treacherous act deemed to be crazy (An allusion to the reversal of STAB = BATS.)
You get the drift. Like a refracted formula. But surely we can drum up a neater name.
++
Now for a different mind-tickle. Maths maven and puzzle hound, Geoff Bailey has sent along the latest set of conundrums from the Sydney Uni Maths Society. This first link will lead you to a landscape familiar to Fairfax readers, a subversion of the Herald's puzzle section. Geoff suggests you scroll to the second page to confront a fractuous cryptic.
And if you have a pathological hunger for puzzles of any variety – logic, logistic, numeric, semantic – then head for the SUMS menu in full. Thanks to Geoff for the shout. Have fun.