2 May, 2017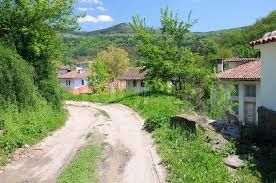 If I had to point the finger, I'd single out Anax - the alias of crossword maven Dean Mayer - to be the mind behind Sunday Times 1044, published 10 days ago in the Weekend Oz.
Originally this week I'd aimed to run Sam's debut puzzle (a tech issue still needs to be sorted), so please see how you fare in unravelling these seven zingers, each steeped in subtlety, and all drawn from the one beautiful torment.
To ease the squeeze, I've provided each answer's initial:
1. Promoting material that pig feeds on (6) - A
2. One way of singing 'Beat It' (4) - S
3. To call, but not ring (4) - S
4. Frightening clue I had to cut (12) - I
5. Being cosy? (8,7) - C
6. Piece of land needs flowers (7) - L
7. Dirt road in our village (far end of it) (6) - O
Share or plead hints in the Comments below.