1 March, 2013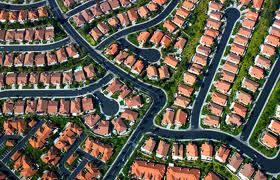 A Melburnian called Tony dropped a line during the week, with a few twisted suburbs of Melbourne. To give you a taste, Sinatra's heavyweight was FRANKSTON, while Bob Brown's territory was GREENSBOROUGH. The terrible garden implement? IVANHOE. You get the gist.
Turning our bent minds to Sydney suburbs, Chocolate purpose could be PICNIC POINT, or Space station beheaded bear, MIRANDA. Try to keep with charade formulas, rather than pull into too much container or homophone schtick, but let's see what wry wordplay we can contrive.
Pose the stuff in puzzle mode, with byline and number, like this:
DA1 – Dictionary WC
DA2 – Call club
DA3 – Filling out heaps
DA4 – Contest probity
DA5 – Woof, woof!
DA6 – Crack legal position
Thanks to Tony for the inspiration. Post and solve below.