27 November, 2015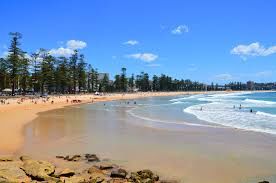 Last week my Wordwit puzzle asked: Can you name at least 20 Sydney suburbs that also happen to be words? Manly is one, and Mascot makes two. And give yourself a Botany degree if you can list at least another 15 more.
Please ignore the likes of Emu Plains, or Picnic Point, or even Camper/Down. Single words only, with Macquarie Dictionary as our umpire, since one or two candidates would only qualify in an Australian lexicon.
I've posted the master list in the Comments section, to soothe anyone desperate to find the last few. So make sure you build up your list on separate sheet of paper before peeking below.
And feel free to pick any of the places to clue - no defintion required. Just in case you felt like a break from so many brief words, as offered by this week's Qiki Storm. Happy suburb hunting!