22 March, 2016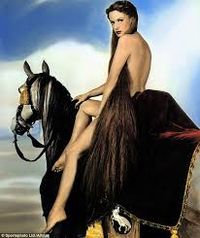 Four years back, I made a variety puzzle based on the phrase TAKE FIVE. Once you cracked that answer, the gimmick became clear, as every other clue required you to subtract its V.
WHATEVER, therefore, could be clued as:
Wild weather? Who cares?
Or GODIVA might read:
Prime setter, perhaps, flipped to see nudist
See the trick? Nominate a V-word, then ignore the V in your wordplay. Or perhaps choose a double V-word, like VERVE:
Poetic prior to dash
That's our challenge this week. A vexatious week for yours truly, as I craft my customary puzzles & columns, as well as holding down the graveyard shift on ABC radio. Insomniacs and vampires are welcome to listen. The show is national, and the hours unholy, from 2am till 6. With those circadian rhythms in mind, please excuse the delayed stage-name results, and the sporadic blog visits, as I take five from regular diurnal duties.
Vibrant verbal connivers - move!