22 July, 2016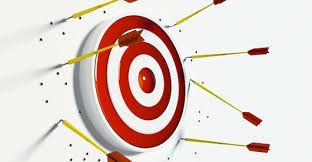 There's a Facebook group called TARGETISM which wangles the daily Target puzzle. The game is to ignore MOUSTACHE, if that's the intended answer, and offer a surreal alternative, with its own definition.
ACME SHOUT, say, is a yodel. While OUCH TEAMS are rugby squads, just as MOUSE CHAT is eek-speak. Beware: the game is as silly as it is addictive.
Bruce Ashley, who hosts the site, sent me some of the recent smile-worthies:
CORGI OMEN - dogstar
HILLICKED - conquered a knoll
I FLY ERECT - you can't keep a good man down
As you can see, you own the licence to coin a word, or fudge a phrase of any word count. The art lies in combining a fresh find with a comical definition.
Your Friday Folly is a two-parter in fact, where you can seek the genuine 9s in each mix below, as well contriving an alternative. Get cocktailing.
TRAVEGAIT
PLORETUME
RAABTLOEE
TELAVELIA
MINAGIORT
CROTODMEA
SLAWNETAD
IDDEEVERL
TRUNEOCNE
VIDOANEAC
MENIDSTLA
EGMDUTINA
ORUPSLDNE
Who will prove the GEM ARTIST of TARGETISM?