13 March, 2014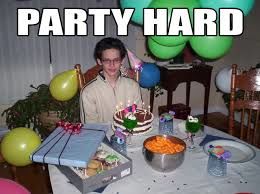 More from the Telegraph collection I devoured in the Himalayas, a sampling of the stellar clues lurking between the covers. Once more, I've withheld the answers to make you work for your wonderment. Though feel free to offer or seek guidance in the Comments.
I'd rate these eight as being harder than the last raft – as suggested by the glut of question marks. See what you think. And which clue would you rate as best? (I'm leaning towards #5.)
Always the youngster is hugged by mum from Madrid (7) [Elgar]

Goddess showing persistence of character? (6) [Kcit]

Party hard, using lots of staff (6-9) [Jed]

Imprisoned doctor drunkenly had coke but not heroin (5,4,3,3) [Notabilis]

Bit parts as outlaw? (6) [Notabilis]

Can business imports corrupt art? (7) [Osmosis]

Susceptible to changes in character, affecting key changes? (4,9) [Kcit]

Fixing break with rubber seal (9) [Giovanni]
Maybe save the straight-out blab till late Friday. Otherwise, hint, help or hoot your successes below.