28 March, 2014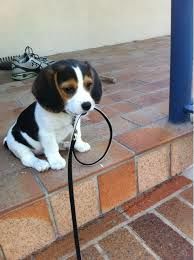 Hangover III was a flop. Return of the Jedi was hohum. But I'm ignoring the threequel curse by wheeling out the third in our Telegraph series, being the cream of clues skimmed from that paper's collection: All New Toughies.
Bear in mind I solved these clues at high altitude, so some may underwhelm. So be it. I'm adhering to my guns. I reckon all eight have an inbuilt charm and chicanery – with (1) the cutest, (3) the hardest and (5) a nifty pun clue. See what you think – and how you fare. Go gently with blabbing early.
Ready for walkies and trick? (4,2) [Enigmatist]

Camp fire in regularly torpid state (10) [Osmosis]

One's left something to dry, we hear (4) [Osmosis]

Animal in toilets chewed piece of gristle (10) [Osmosis]

One who's been given a court order? (4) [Notabilis]

Nightclub a find? Not particularly (5) [Micawber]

Who has real relish in chaos? (10) [Notabilis]

New German doctor blocks pain to treat illness (9) [Osmosis]
And damned if there won't be Zingers IV too! Enjoy these. Debrief below.