5 June, 2014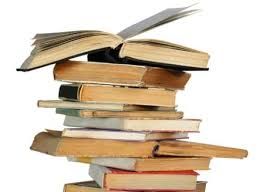 Remember that dog-eared Telegraph book I lugged around Nepal? Well, I just found it amid the desk midden, only to discover there's one more instalment of fine clues to share. Here they are, without answers. See if you can solve them, resisting from blabbing first up, but maybe offering oblique hints to the solutions.
Then, if you're feeling game, create an alternative clue – perhaps as that oblique hint. however you handle these dandy morsels, please savour them.
Cave-maintainers, itinerant pre-modern people (6,9) [Giovanni]

One in The Prado repostioned Classical model (9) [Osmosis]

Stones, capturing band's core energy, rock (7) [Osmosis]

Legislation amended after a complaint (3,2,10) [Kcit]

Tell fibs to gain university place (4) [Elgar]

I use up almost all of income to become this? (11) [Notabilis]

Extra water source included in rent (2,5) [Notabilis]

Jaunty in mood scaling warehouse (8) [Elgar]
Over to you.