5 December, 2010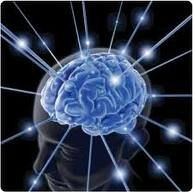 So what was our last Storm? Oh yeah, that's right….Dad jokes.
Just kidding: memory joggers. And it was a memorable response, modest by our clue-crafting frenzies, but totally kapow in calibre.

Oh, the places we did go. Like hard drive units, the periodic table, Chinese years, the Brady Bunch, clue recipes, cricket captains and a clockwise map of Africa. I forget who made these examples, but you know who you were. (Here till Tuesday folks – try the osso buco.)
When it came to naming our top mnemonists, I relied on three yardsticks. The first was originality, and none of you failed that test. The second was the potential to be memorised, which seemed reasonable. The last, was how well a creation reflected the source list. Tick all three boxes and you were podium-bound:
Third: Mauve for his Melbourne Cup narrative. The real feature of Mauve's stuff, is how he used direct pieces of each nag's name, rather than initials, making the device both maverick and handy. A sampler:
America's shocking viewpoint efficiently dealt Melbourne's most memorable media event brouhahas recalling Jehovah's might and power.
Equal Third: Mr X for a cute and catchy Dr Who litany:
How to pick best Doctor ? By mentally marking each Tardis scene.
Second to SK, with 10/10 007:
Suave, Cavalier, Good Looking Spy Can't Resist Maidens, Their Defining Points Being Dangerous Curves
Equal second to dg for his superb Dewey ballad. (And Nib – or anyone else under 30 – Mr Dewey was a man who classified libraries where things called books are found.) Too long to reproduce here, but admire the purity of this jingle:
Decipher signs [500's Science..]
Or add to toys [ Maths 600's Technology/Applied Science]
Sing out loud
Make some noise [700's Arts and recreation]
Keeping with these shared medals – our co-winners are SK and Mr X, both of whom turned post-war leaders (Pom and Yank respectively) into sublime couplets. These rhyme, they reflect, and they linger. And next time you prepare for a pub quiz showdown, recite these verses after me:
Could Beefeaters Be Made To Carry Wide Hips,
When Die-Hard Meatlovers Eat Chicken And Chips? (SK on the UK)
Old blokes: chilly but rarely cool
For now, just keep expecting to rule (Mr X in the US)
So stride for stride, SK could claim a nasal margin over Mr X, though I'd like to think that all six laureates are magnificent. Memorable even. A fantastic storm, and thanks for making it that way. Next week we return to a clue-fest with a new twist. Be prepared.
"