2 March, 2013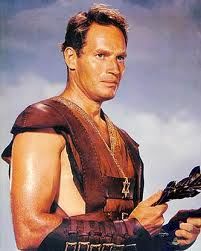 Our movie Storm was bigger than Ben-Hur, helped by the generous behind-the-scenes efforts of CL. Across the week we had to dream up clues for three set protagonists, and dream big, as well as a Best Movie nominee. Without further adieu [sic]:
SETH MACFARLANE
Split vote for the MC, with 7 points/4 votes each for two fine clues. The first is from Statuesque:
Animated he‐man falters hosting first awards ceremony
With a near miss from Rupert Pupkin on 6, Choc Top was the other top placegetter:
Matches near AFL ground
CHRISTOPH WALTZ
This gent sparked our most disparate voting, with two silvers (Whoopi and yours truly, Jaffa), while the emphatic victor was Alister the Storm's best, in my candy-coated opinion:
Explosive chip shot over last bunker, ball spinning?
JENNIFER LAWRENCE
Another ding-dong, with Coenhead just getting donged by one vote on 10 for these class mechanics:
Jumper lead, free in new Lancer convertible
Leaving the Statuesque one free to claim poll possie on 11 for this E! News:
Jeer clean winner tripping over front of frock
BEST MOVIE
Damn, I shoulda stuck with my BEASTS OF THE SOUTHERN WILD as Em woulda voted for me. But no, I kept with Argo which was swamped two superior constructors, namely Coenhead on 9 for ARGO:
Gas or no gas?
And our overall winner, the human statue on 11, for a classy AMOUR:
Second letter lost in the mail?
Totting up the totals per category makes for convincing reading. With 14 players, there will always be some cleanskins. (Don't fret. I scored low, and I'm a professional.) But in ascending order of votes registered we have Uha on 2, Whoopi Crystal 4, de mille 7, Seat Filler 8, Rupert Pupkin 8, The Sting 9, Jaffa 12, Choc top 12, Alister 15, Coenhead 23, Statuesque 31.
Compliments of the Academy to all players, congrautlaitons to the category winners, and the fabulous figurine him/herself. See you at the Vanity Fair after-party.
"