25 January, 2012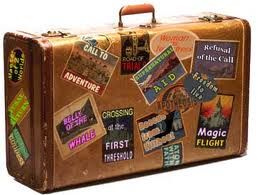 A mini-cryptic court this post, looking at the controversial case of CASE in clue-speak. For regular visitors, you've met the trick before as part of a Huh clue from the Times. Here's a reminder:
Sometime around one, case in town court finished = EXTINCT
Sez Dean Mayer, a Times compiler, the wordplay operates like so:
EX=sometime (just passable!), then around I (one) we have the 'case' (external letters) of T[ow]N + CT (court).
While we may quibble the mechanics all day, one new device in this formula is the use of CASE as shorthand for an adjacent word's exterior. The same week I was mulling the novelty, along came a clue from Orense in the Financial Times:
In case of emergency stop this union = EQUITY [where the case of emergency – EY – encloses QUIT, or stop]
This one seems far more palatable due to syntax, but the jury remains out on the gimmick as a whole. Does this mean suitcase = ST, or do we need to say case of fruit for FT? Or maybe we drop the case cold. I'm busting to know your opinion, as I'm keen to experiment with the new toy in the press. Or should it be taboo? Your verdict please. Which cases are open, and which shut?
"