5 May, 2011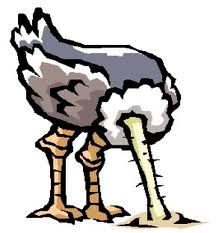 If a nifty puzzle idea strikes you, from small-scale to grand, then this blog could be your chance to share the inspiration. Not every whim will find the electronic page, and I can't say I'm blessed for any Quality Feedback Time, but a neat and refined piece of work is plain for all to see.
Next week, say, you'll have DC's own horror-show crossword to enjoy, due to be posted on Friday 13 of course. While today it's my pleasure to present a lighter diversion, courtesy of regular DAbbler, the nimble-minded Nib. Over to you Nibster:
The last three letters of each answer begin the following word after. (For example: compOST OSTrich) Once all six clues have been solved, anagram the six initial letters into a new word and set a cryptic clue of your own.
Directed befuddled David South-East (7)

Adulterer reduces turmoil (7)

Michael Cera exhales Harry Potter clay (7)

Germ oddly discovered in main carbon blend (7)

Oh Yes in being compliant? (7)

Ravaged genuine virgin (7)
Have you found the seventh word?