29 August, 2010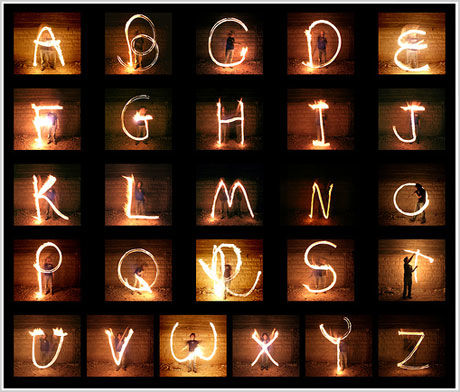 Last week, over at the old Cassowary blog, we had one hell of a turbulent Brainstorm, dreaming up a new alphabet of crossword phrases that went to suggest a single letter each.
You know the kind, where petrol-head is P, or shock ending is K. At least, these are the more familiar types, often seen in cryptic clues. But the brilliance of the Brainstorm brigade conjured up 200 new versions.
We had movies: Braveheart (A), Rear Window (W) and End of Days (S).
We had rock groups: Radiohead ( R ), Living End (G), Van Halen (H) and Led Zeppelin (Z).
We had anarchic genius: startling (L), Family First (F) and violin bow (V). We even had the Pakistani batsman, Salman Butt for N. (Thanks Mr X).
But sticking to a single phrase per letter, I sifted the surge and chose these 26 creations, the inventor in question credited in brackets. Savour the collection, and watch out for any of these innovations cropping up in a cryptic near you. (PS – the overall winner is declared at the alphabet's culmination.)
A – catgut (Mr X)
B – lead balloon (X again)
C – coalface (dg)
D – red caboose (Mauve)
E – fin-de-siecle (JD)
F – defending (PRS)
G – pig's arse (dg)
H – middle of nowhere (DA – no real takers on the H-front)
I – frontignac (JD)
J – jump start (Mr X)
K – sharkfin (Mauve) – with dg's backpack a close second
L – Nickelback (JD)
M – film trailer (via Mauve's movie trailer – which I'm comm-ending!)
N – Glenn Close (Mr X)
O – apologist (Mr X) tied with PRS's boundless joy, which gave me ditto
P – epicentre (SB)
Q – equal second (SB again)
R – rainbow (dg)
S – speed dial (dg again)
T – senseless treason (a dg threepeat!)
U – hubbub (Mr X)
V – lavender (dg)
W – Rear Window (JD)
X – soapbox (think about it – no BO – from dg)
Y – pussyfoot (Mr X)
Z – Led Zeppelin (Mr X, sustaining the spark of AS)
Phew – what an E (close finish)! Doing the grand tally, we have Mr X winning the day on 8 letters, dg on 7, with JD (4), Mauve (3), PRS and SB (both a bodacious brace) and the all-important spark of AS to get X over the line. A Storm to end all storms? Don't you believe it. Next week, to launch the site, a new tempest is set to blow.
"