3 September, 2011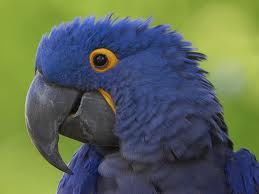 A dozen twitchers after one prize – the rarest setter in the flock. A warm welcome to rookie cluers KM and Em, and great to see two champs, Mauve and dg, back in the running, as well as Sam and other seasoned stayers.
More than most, this was a tough Storm to judge, with several shared laurels, as you'll see, with the benefit of early jostling (Boniface) and late-minute finessing (several) giving some contenders the edge. Let's begin, bird by bird:
ANTARCTIC TERN: Insect critter can run amok [Mauve does a charade/anagram hybrid to catch the eye, with a deft signpost. A clean winner to get us going.]
EMERALD DOVE: Greenpeace symbol? [An early coup from The Bon – silken and succinct. Though sharing the podium is dg, with this nifty crafting:
Made love with redneck [And special mention to Mr X for tidy ellipses, Sam for a head trip, RobT for a political scandal and SK for his saucy tack This was one rich category.]
GOULDIAN FINCH: Swimmer, golfer, but no baker [The early bird steals the worm. Well done Boniface – it's a lovely ploy. [And a plaudit for KM for attempting to divert the mind with a strong swimming motif.]
MASKED OWL: Broke law and smoked [Hip, deceptive, this is clever curveball from SK]
NIGHT PARROT: New Right patron [Sam is our Most Improved player this last spell. How well does his clue read? Answer: Just as good as RobT's clue:
Almost held back bull [AND Mauve's no less dazzling: Hang portrait about a missing bird [Plus a burst of rapturous applause for Em's trap-trap]
TRISTAN ALBATROSS: Start in style, three under par? [Elegance on a stick, from SK. Sharing the dais with Em's pop cultural confection:
Heard of rendezvous with an actress and friend, tea included [With a bouquet to dg for combing buttocks, a princess and a clandestine appointment.]
So let's sweep the binoculars, and take stock. By sheer chance, we have a clear winner in a very tight knot of results, with SK on 7, then Boniface and Mauve both on 6, followed by a foursome on 4: Em, dg, Sam and RobT. A soaring effort all bird lovers. You can all put feathers in your biro caps.
With an insane week looming – three taping days, an Albury festival, and a Sydney weekend, the Storm will take a momentary pause, replaced by a few scattershot posts of a wordy and/or clue-flavoured nature across the time. Thanks for the extra-rich twitching.
"