1 February, 2011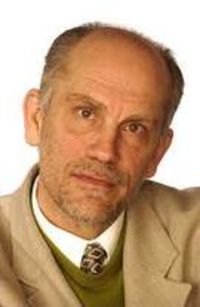 You see a name like KELLY SLATER and you imagine a fine clue: LL in KEY + ALERTS (anagram). Same with CARMEN LAWRENCE (Opera writer?) or BEN COUSINS (a blend of bounciness).
But then some names are downright gnarly. I call them The Unclueables, a combination of too many consonants, no hidden smaller words – or few that are obvious. Unkind to mixing. A glut of the one letter. Hostile to homophones….
These names may be celebs, pollies, scholars – and destined to remain on the cryptic outer, until now. This week's Storm is a test on your clueing chops, seeing if you can create a silky piece of wordplay to couch any of the dirty dozen nominated below. JOHN MALKOVICH, say, could be:
JM: Brothel client wrought havoc with milk.
Or KOSTYA TSZYU may be rendered:
KT: Taronga entry charges announced
That's the way to submit your stuff, with just the unique initials as a header, followed by your wordplay. So here they are, in alphabetical order of first name, I give you the twelve [alleged] Unclueables:
Anna Kournikova
Aung San Suu Kyi
Famke Janssen
Franz Kafka
Friedrich Nietzsche
John Malkovich
Kostya Tszyu
Mandawuy Yunupingu
Mia Wasikowska
Michel Houellebecq
Novak Djokovic
Zach Galifianakis
Deadline is sundown Thursday. Winners will be the best for each name (or the top twelve across all names), with the Storm's Supremo the cluer with the best strike rate. Last, as a bonus prize, three gongs are up for grabs if you cna nominate your own Unclueable (using similar criteria) and deliver the goods. Good luck.
"