14 April, 2012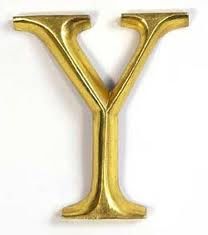 My, my (my alias), I loved this Storm wryly – so many dynamite (sorry, TNT) clues, and original approaches. A big thanks also to Mauve (aka LN DjNRS) for initially suggesting this collective voting model – the ideal way to travel for this kind of frenzy.
As it stands, we had a dozen Dabblers casting votes, selecting 24 clues among the 60 gems in the shortlist mode. To help split clues of shared ratings, I present those with the higher number of total votes (in brackets) a shade ahead. That's the why. Now let's fly:
SIXTH on 12 points (5 votes) is CWM (cyst): Unwelcome growth in illiteracy statistics
EQUAL FOURTH on 13 (5) is GYPSY (tsk): Way back before King Tut…
EQUAL FOURTH on 13 (5) is FLY-BY (lynch): Hang around Chernobyl or be evacuated?
THIRD on 14 (4) is LN DJNRS (sync): Crosby Stills Nash and Young reform for concert
SECOND on 14 (5) is STYX (Styx): Holy one co-ordinates underworld course
But emphatic FIRST on 22 (8) is GYPSY (hymn): Holy men lost their hearts to Jerusalem, perhaps
Only a gypsy could have foreseen such a landslide, with a massive vote share, as well as a double billing. Congratulations o elegant nomad of mystery, and all other vowel-free-spirits. A brilliant brouhaha – thanks for the clues, and sly suffrage. If all players could unmask below, we'd be all the YYYY-er.
"