4 October, 2011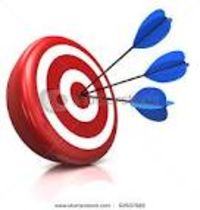 Small is often beautiful, talking mortgages, or crossword clues. And a deft clue, for a short answer, is also a thing to marvel.
That's your challenge this week. To nominate any three-letter word, and give it a gorgeous clue. Anagrams are obviously off the agenda, but don't neglect the potential of double meaning, hidden, alternate letters, homophone – and all the other arrows in your quiver.
Use this forum to toss around ideas, and 9pm Thursday (that's 3 times 3), hand in your best three clues. Come the weekend, I'll pick the best three overall, and invite you to help launch the People's Choice debut, selecting the one clue that deserves three cheers.
The entire Storm is inspired by a clue from last week's Times:
COS: Island in Mediterranean often associated with sin
That's the best way to file your stuff, with answer then clue. And across the Storm I'll be submitting other actual crackers for other three-letter solutions. Red? Set? Run!
"