22 March, 2013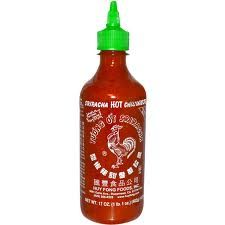 Before the week slips away, I must make mention of Times 9580 from Wednesday. As Anthony predicted, it was tough, but rewarding, with so many elusive clues. For example, this clue:
American university on Cheers and Dynasty = UTAHAN
Wow. That's sneaky. And I hope this compiler, or this gnarly trend, continues, despite the two clues that are booked to appear in our next Huh session. I loved the battle. And a strenuous brain-flex every week is what the doctor recommends.
The other joy was the neologism swarm – PHOTOCALL, HERSTORY, SKANKS. This aspect prompted my visit to Oxford's lastest New Words List. For our Friday folly, the forum's admiration for the best cluers of these fresh arrivals:
APPLETINI – Vodka/cider cocktail
CANE CORSO – large Italian dog
DUMBPHONE – inferior mobile
HUMP DAY – usually Wednesday, midpoint of working week
SCHLUMPY – scruffy, unkempt
SRIRACHA – extra-hot Thai chilli sauce
Have a great Friday. Good luck with a devious DA – and that's not a lie.