4 September, 2013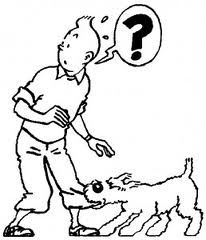 Can't see this list growing too much longer, but the phenom is phun at least. In this week's Salon I noted that BOOB can reproduce its core as a suffix to make a synonym, BOOBOO. Then RK matched the feat which CHIC and CHICHI. Only for Sam to suggest that a petulant Asian cook WON'T WON TON. Or to colour in a comicbook hero is to TINT TINTIN.
Of course I couldn't let the idea rest. Hence this list:
DA1. Jinx cover (6,4)
DA2. Kick apathy (4,6)
DA3. Town bike deposit (4,6)
DA4. Trial requiring cojones (6,4)
DA5. Onion bird (4,6)
DA6. Pine for the other half (4,6)
Any more to add?