30 November, 2012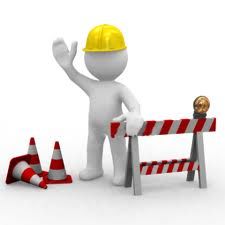 First up – thanks for all your feedback during the week. This is a site-in-progress, and the web wizards at Ice Lab will learn a lot for seeing their redraft in action, coupled with your comments. Very soon I trust the forums will be easier to enter, the left margin will be adjusted, and recent comments restored, among other wishes.
Meanwhile, to help beat the heat, here's a fun podcast involving one word-nerd and two wordy text gals, Alicia Sometimes and Lauren (sorry, Lorin) Clarke on Triple R's Aural Text. You'll our triangular banter around the 41-min mark. A lot of fun.
And if that doesn't slake your thirst, then how about a flyweight word-game? More and more we see celebs taking tour parties offshore, or across Oz, like Gabriel Gate in Paris, or Skull O'Keefe to Edgbaston. But what say the VIPs were selected for comical reasons – using wordplay or association. Here's a starter:
Irvine Welsh – Trainspotting in Llanfairpwllgwyngyll
Pat Rafter – Franklin River
The Edge – K2
Devo and Brad Pitt – down a coal mine
Kofi Annan – culinary tour of Colombia and India
Taylor Swift – Savile Row while-U-wait
Adam Hills – Aussie farm tours
Russell Crowe – a good year in Spotswood
Flyweight, I told you. But who can concoct the best smiler?