14 June, 2013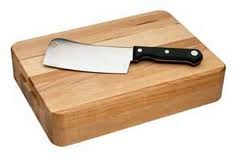 SCHOPSTOEL in Dutch may well mean a chopping block, a breadboard, a deckchair or something called a kick-seat. I can't say for sure, yet I need to be certain very soon. The word is part of Cluetopia, my forthcoming crossword book, serving as the answer to this Dutch cryptic clue:
Familie van trapkast en klaptafel?
According to my reckoning, that translates as Family of stairway cupboard and folding table? I'm hoping there's a dabbler out there with a splash of Dutch DNA in their blood, or you know a friend who can come to the rescue. What's the gag? What's the wordplay?
And for those with a more Romantic heritage, perhaps you can shed light on this Italian ditty. Again, I have the answer. And once more I'm stumped to unpick the rhyme's reason. See if you can, even with the English version offered. Here's the original:
Un direttore pedante
Come capo ha inver ragione…
Ma che barba venir fa…
Allorquando lui ti espone
Le sue estreem volontá
By my lights, that translates as the following:
A director pedantic
As chief reason winter…
But that beard is be…
When he exposes you
His extreme desire.
The solution is TESTA/MENTO, whch means will, though it couples two smaller words – TESTA (head) and MENTO (chin). All of which is testament to crosswords defying glib translation, from one culture to another. If you have any clue or insight into either brain-scratcher, consider yourself sainted.
"